Top AngularJS Development Company
Make your front-end development seamless and take your business to new heights and with our AngularJS app development experts.
Why
AngularJS

for

Progressive Web Apps and

 

Single Page Apps?
Your startup, business or enterprise needs a scalable, feature-rich and responsive web application to simplify the complex processes and address the big business requirements.
AngularJS web application development solutions will serve you the perfect blend of seamless performance and user-friendly features for your custom web-app.
AngularJS is loved by companies around the world for Single page app development and progressive web apps with features like zero step installation, offline working, and High performance. startups, enterprises and Fortune 500 companies like Netflix, Youtube, Upwork, PayPal and Freelancer have leveraged the benefits of Angular JS to build Real-time apps with beautiful UI.
Get end-to-end AngularJS App development services for your dynamic business-grade web application, website frontend, or business app from the frontend & backend experts of Excellent Webworld. Have an idea in mind?
Our
AngularJS

Development Services
Get the best AngularJS development company and push your business in a positive direction.
AngularJS Company

for Your Business Application
Angularjs is a complete package on itself; being the comprehensive
frontend development
javascript framework it also handles the overall client-side development process.
The Angularjs web application development process is speedy as it doesn't require integration of any third party functionalities.
Angularjs Development with Ionic and React Native is the best hybrid app and frontend development services combination for an enterprise web application. Similarly; Angularjs development with MongoDB & AWS is widely used by web applications that need real-time data services.
Along with Web apps and SPAs (Single Page Apps), AngularJs mobile app development includes building native-like mobile apps and desktop installed apps across MAC, Windows, and Linux.
The Benefits of
AngularJS Web Development
Data-Bindings
MVC Software Design Pattern
Code Splitting
Command Line Tools for Faster Development
Parallel Development
For Enterprises, Startups, And Businesses:
Access Underlying Database
Reusable Components
Easy Maintenance
We Have
Mastered
These
Technology Stack
We Have
Mastered
These
Technology Stack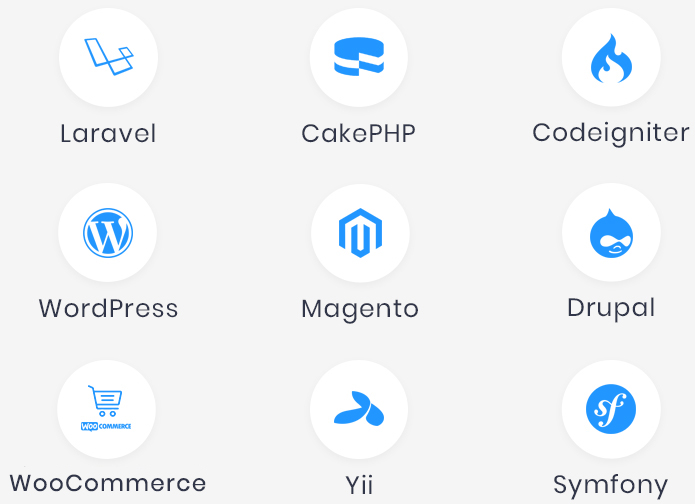 We Have
Mastered
These
Technology Stack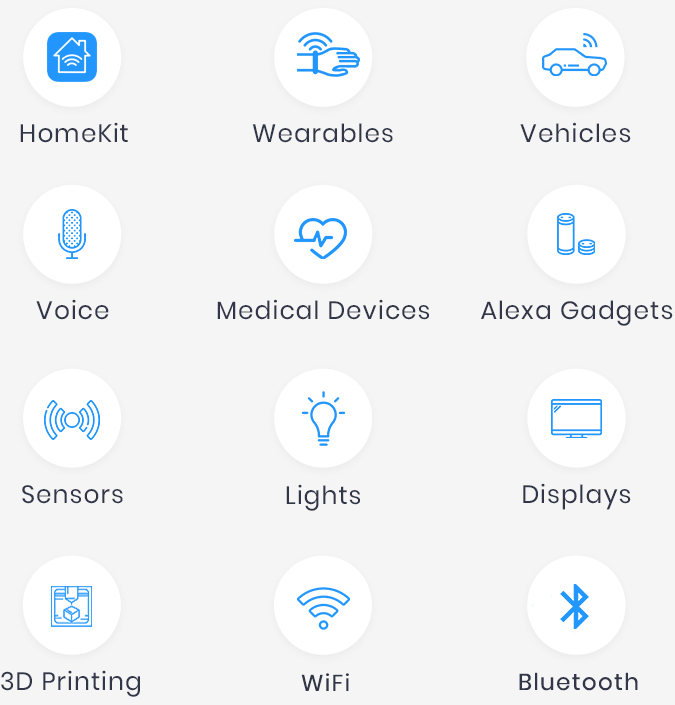 We Have
Mastered
These
Technology Stack
We Have
Mastered
These
Technology Stack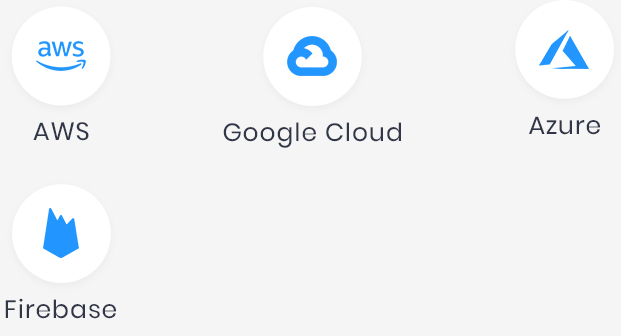 We Have
Mastered
These
Technology Stack
Our AngularJS Development Expertise for You
FRONTEND DEVELOPMENT
AngularJS frameworks empower the organizations to expand their reach-ability to their customer scope. We help you build an application using the AngularJS framework. We use Laravel, Node.js, MongoDB and Angularjs web development for backend development solutions.
WEB APP DEVELOPMENT
We develop a modern web application using the MEAN stack, which represents a group of technologies like MongoDB, ExpressJS, AngularJS, NodeJS which synergizes well together. Our expertise in technology like socket.io helps you to build the best real-time apps.
MOBILE APP DEVELOPMENT
The Ionic framework combines HTML5 + CSS, AngularJS framework and leverages PhoneGap Cordova to gain access to the native features of the device. We have the capability to develop a hybrid mobile app using flutter, Ionic, React native and AngularJS frameworks.
Begin Your Success Journey in 3 Easy Steps
Quick Process to Enhance Your Digital Presence, RoI and Customer Base

SCHEDULE A CALL
Schedule your call with our industry expert to learn about the technology trends in your industry niche and win against the competition.
GET YOUR TEAM
Talk about your vision and expectations from the project and before your call ends you will have your own team of creative specialists.
START PROJECT
The development process will begin within hours of the final discussion and your project will kick start on the same day.
We feel proud to have always followed our company values perfectly for each project and every client. We promise to provide you with: