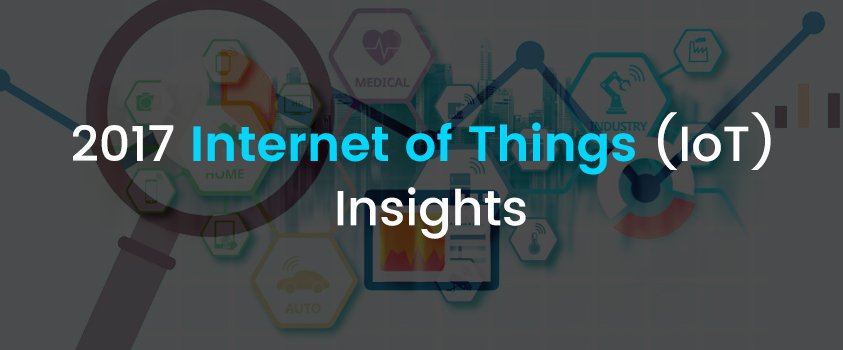 As per Dresner Advisory Services' certain Intelligence Updates have come out through the 2017 Edition IoT Intelligence Wisdom of Crowds Series study.
The overview of important points:
The top four industries leading IoT adoption are Manufacturing, Consulting, Business Services and Distribution & Logistics.
The top three most valuable IoT use cases are Location intelligence, streaming data analysis, and cognitive BI.
The probability of success with IoT initiatives will be greater if BI adoption is higher.
Increasing competitive advantage and growing revenue both are the highest priority Business Intelligence (BI) objectives.
Howard Dresner, founder and chief research officer at Dresner Advisory Services said, "Although, still early days for IoT, we see this as a defining topic for the industry. IoT Intelligence, the means to understand and leverage IoT data, will likewise grow in importance and will elevate key technologies such as location intelligence, advanced and predictive analytics, and big data."
Here are the Details of Key Insights Concluded from the Study:
The study found that Business Intelligence Competency Centers (BICC) has the highest important of IoT, further R&D, Marketing & Sales, and Strategic Planning are also having the big importance of IoT. Operations and Finance are considered among departments who are least likely to see the importance of IoT.
IoT advocates or early adopters say streaming data analysis, cognitive BI, and location intelligence to bring maximum business benefit. On the contrary, IoT early adopters are less likely to see the importance of benefits from data warehousing as compare to other technologies.
Manufacturing, Consulting, Business Services and Distribution/Logistics are leading in IoT adoption. On the other hand, Federal Government, State & Local Government has the least importance to adopt IoT.
Growing revenue and increasing competitive advantage are the two main goals that IoT early adopters are relying on to drive IoT initiatives' success. IoT early adopters are leading to promote the value of better decision-making, increased competitive advantage, growth in revenues, improved operational efficiencies, and enhanced customer service.
SEE ALSO:  Internet of Things Trends for 2020
Regression models, textbook statistical functions, and hierarchical clustering are the most trendy feature requirements for advanced and predictive analytics applications. Around 90% of respondents found these three top features "somewhat important" for their daily use of analytics.
About 74% of IoT advocates found location intelligence as critical or very important. IoT-based location intelligence is mainly used to streamline supply chain compliance workflows and traceability in highly regulated manufacturing industries.
In 2018, ERP and Supply Chain Management (SCM) software vendors supposed to launch new applications capitalizing on IoT location intelligence to streamline supply chain compliance and traceability on a global scale.
The most powerful catalysts for BI and IoT adoption are Business Intelligence Competency Centers (BICC), Manufacturing and Supply Chain. Also, Marketing, Sales, and Strategic Planning are tough driver areas among early adopters or IoT advocates.
Conclusion
The study gives us a clear idea of IoT's great emergence and immense impact on industries, business operations and functions and the days are not far when IoT adoption will become quite necessary.
Want to be the next IoT adopter? Excellent Webworld is one of the technology leaders and IoT solution providers. Contact us to get our core IoT solutions and services like Voice Enabled Technology Solutions, IoT and Mobile App Integration, Developing Mobile Apps for IoT Devices, Bluetooth Low Energy (BLE) Profile Integration, Cloud Collaboration,  IoT Smart Home Solutions, Internet of Things (IoT) For Healthcare and much more.