Top Wearable App Development Company Working for You
Get fantastic wearable device app development services for your dream project
Develop
Wearable Apps

for iPhone & Android Devices
Wearable technology began from the humble beginnings of a pager device and now is about to become a $25 Billion market.
The wearable devices range from small pieces of jewelry like pendants and rings to smart clothing and a lot more.
Smartwatches and Smartglasses are revolutionizing IoT Industry by providing the best user experience and faster access. We at Excellent Webworld, create and integrate wearable device app development solutions for multiple industry innovators.
Today, wearables like Fitbit, Apple watch, and Android wear are ruling trending technology space. Established enterprises and new startups alike are embracing wearable device development and wearable app development to get a piece of the most promising business pie.
Now the most important thing is to get the right team of wearable app developers that have proper experience when it comes to wearables app development solutions.
Who Can Benefit from
Wearable App Development?
Our wearable device, apps and software solutions are fully customizable and tailored to every business' individual needs.
Build State of the Art
Wearable Apps

with Our Top Developers
We keep ourselves updated with the new technologies and software to provide the most trending wearable app development services to our clients.
Excellent WebWorld combines the exclusive IoT design and development expertise with Apple Watch SDK, Android Wear SDK, and Google's Wear OS to develop an app satisfying all the client's needs.
Our focus while designing and developing your mobile wearable apps is to increase user engagement. Hence; we are listed among the top wearable applications development companies of the world. We've developed wearable apps for devices like Samsung Gear series, FitBit series, and Apple Watches.
We have experience in creating customized apps for all types of industry verticals across diverse wearable development platforms.
We offer complete wearable technology Solutions from conceptualizing, designing, prototyping to building and launching the apps and wearable software for each client across every industry.
Our
Wearable Device App Development

Services
Our wearable applications development services are versatile and beneficial for every major industry.
Fitness Wearable Solutions
Smartwatch App Development
Wearable Apps with IoT Devices
Wear OS App Development
Wearable Application Porting
Wearable Software Integration
Wearable Device App Development
Wearable Technology Consultation
Mobile and Wireless IT Services & Support
Wearables Cloud Data Storage Service
iWatch App Development
Android Wearable Development
We Have
Mastered
These
Technology Stack
We Have
Mastered
These
Technology Stack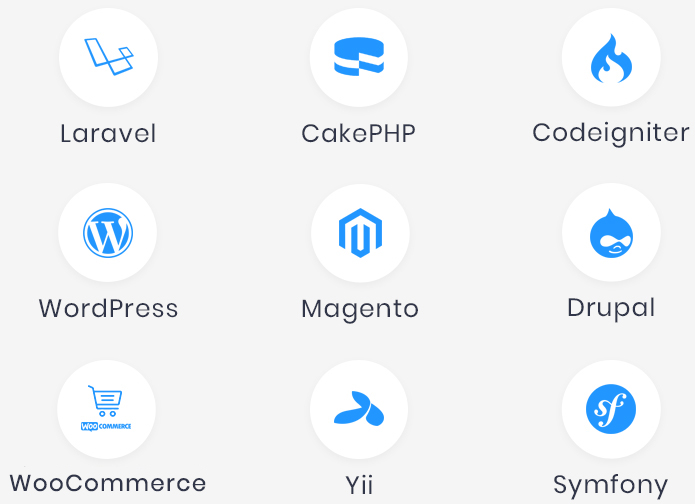 We Have
Mastered
These
Technology Stack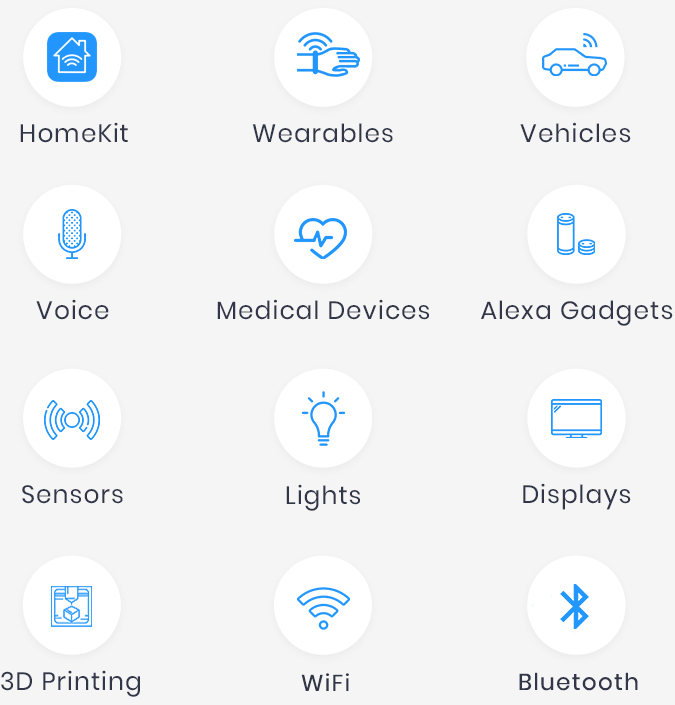 We Have
Mastered
These
Technology Stack
We Have
Mastered
These
Technology Stack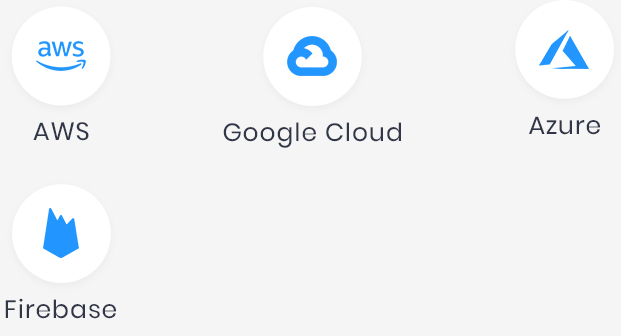 We Have
Mastered
These
Technology Stack
Our 3 Advanced Technology Solutions for Wearable Industry
IoT in Wearable Application Development
By integrating advanced IoT capabilities with Wearable devices like smartwatch & glasses, users can operate their smart home appliances from their wearable devices.
Artificial Intelligence & Machine learning Solutions
With Artificial Intelligence and Machine Learning at its peak with Siri and Google Assistant, you can rest assure that your wearable devices will also learn from your gestures.
Cloud Technology Solutions
Cloud technology is a must when your wearable device collects a lot of data; the most secure and easily accessible option for this data is cloud storage.
Begin Your Success Journey in 3 Easy Steps
Quick Process to Enhance Your Digital Presence, RoI and Customer Base

SCHEDULE A CALL
Schedule your call with our industry expert to learn about the technology trends in your industry niche and win against the competition.
GET YOUR TEAM
Talk about your vision and expectations from the project and before your call ends you will have your own team of creative specialists.
START PROJECT
The development process will begin within hours of the final discussion and your project will kick start on the same day.
What Is More in Wearable App Development?