On-Demand Grocery Delivery App
Instacart
 is an app created by Maplebear Inc. Based in San Francisco, U.S. and operational across the US and Canada. This delivery app has simplified the lives of people who hate going grocery shopping every week. This grocery delivery service company works with the local grocery stores to delivery daily essentials to your home.
Instacart is one of the highest downloaded and used app in the U.S. amidst Corona virus quarantine.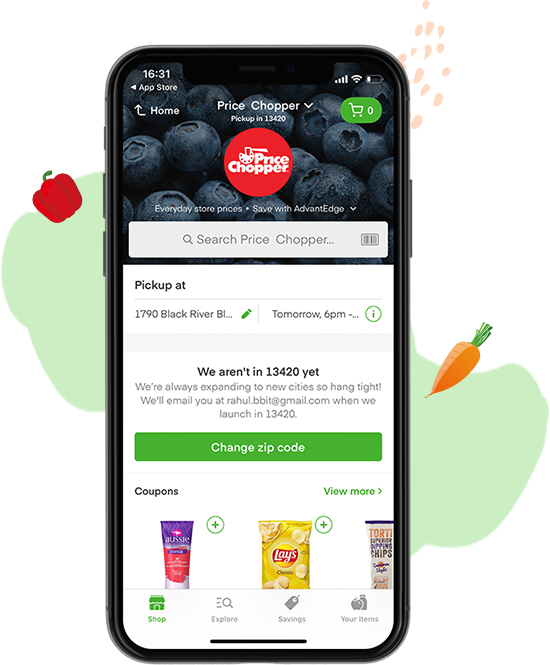 We have started our new section called "App of the week" for our regular & loyal readers, and the latest entry this week is "Instacart". It's a popular grocery delivery app. Especially in recent times when the whole world is under a stringent lockdown, Instacart app is helping people to follow proper quarantine.
Instacart is available only in the US and Canada, but this app will be a trendsetter in the upcoming months for many countries. It has already several similar startups across the world, and you too, can start such a successful grocery delivery business.
Instacart has helped the people of the US and Canada, and a similar startup of yours can help in your city, state, or country.
HOW DOES THIS APP WORK?
The purpose of the Instacart app is to help people shop from local grocery stores online. The app startup sends a "personal shopper" to get the things on your list and deliver your order to you within the same day.
Now the unique thing about app like Instacart is that they don't stockpile fresh produce in a massive warehouse, unlike other grocery delivery services. Instead, the assigned shoppers go and shop at some major grocery store, picks up everything on your list, and finally drives and deliver at your doorstep.
In simple terms, think of Instacart as the Uber of grocery delivery!
TOP FEATURES OF THE INSTACART APP
With the primary goal of providing everyone with the comfort of getting all their groceries delivered at their home, the reason could be anything from sheer laziness or saving the world (CoVid-19 Quarantine).
Enter Your Email To Update With Latest App Of The Week
Our Best Delivery Business Ideas