Our Process to Help Your Business
We believe that no work can be done without proper planning and execution. Every company has their own process of development, and we believe that we have cracked the right one for you.
Excellent Webworld's
Process Map

to

Superior Development
Business to Business

Process

Many IT businesses need to outsource their existing or new projects to take on large scale development. That's where our B2B development services come to play. We love collaborations, and you can partner up with us to achieve something impossible, together.
Our Enterprise

Development Process

We understand that enterprises are relying on technology and digitization now more than ever. Excellent Webworld follows a very precise development process to create highly functioning business solutions and products. Have a look at our enterprise development process.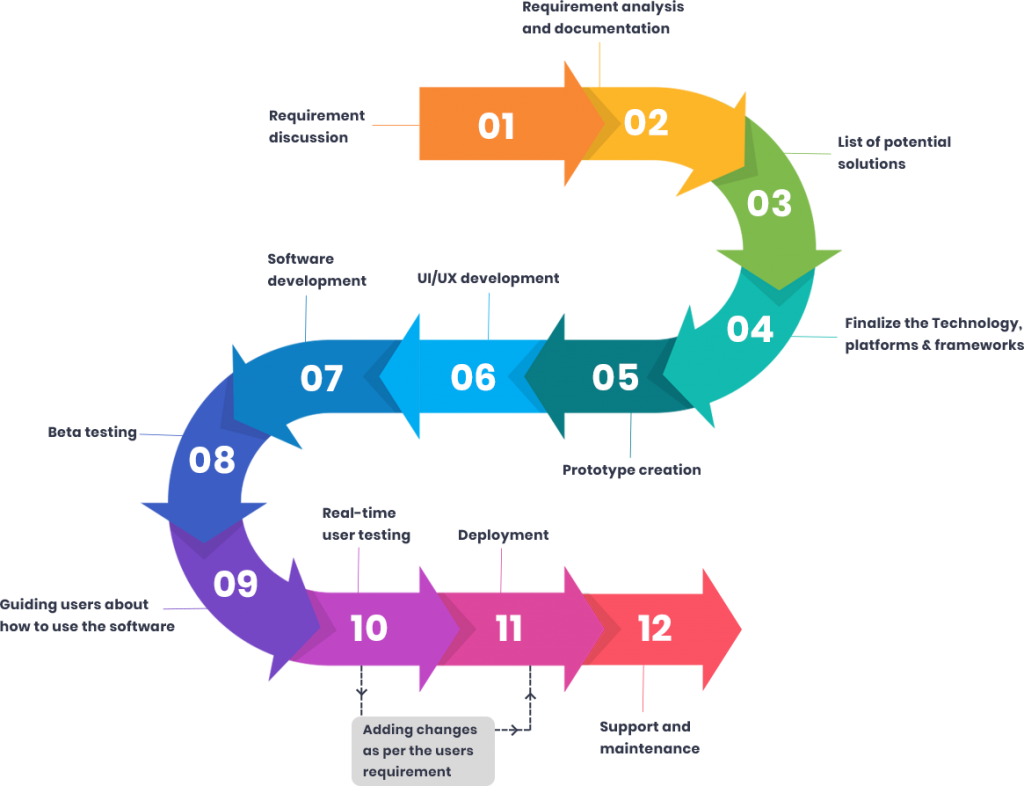 Our Development
Methodology
Our most popular development methodology is Agile Methodology. However, we also follow several other latest development methodologies like Agile, Scrum, V-Shaped, Spiral, Kanban, Waterfall, and Iterative. Here is the elaborate process of our Agile development methodology.

We feel proud to have always followed our company values perfectly for each project and every client. We promise to provide you with: