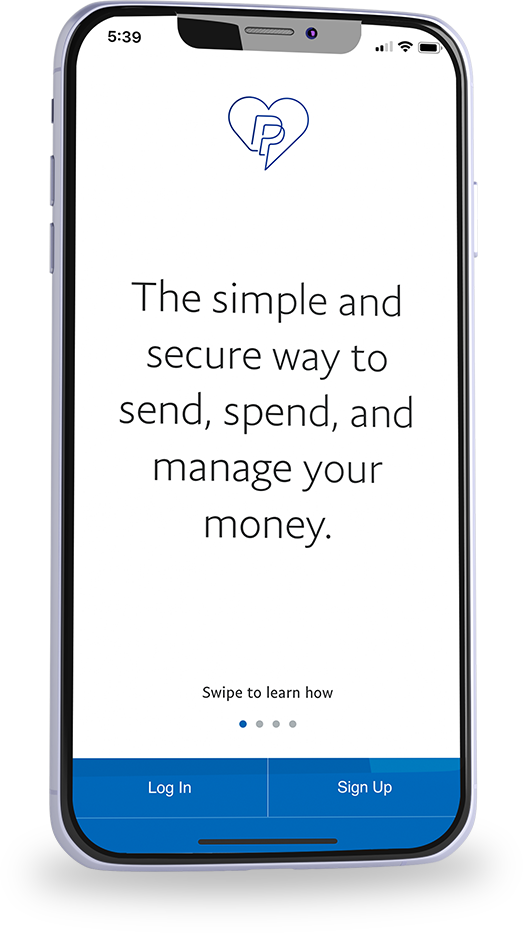 Build a Payment App like PayPal
In this day and era, it is becoming easier to shop the things online even from
a seller in another country. Payment app like PayPal helps us to easily pay
anywhere and anytime. Whether it is online shopping or from a store you
can easily make the payment with the help of PayPal. It even works perfectly
for the business accounts too. Deep dive here to learn more about payment
apps like PayPal.
What Makes PayPal The Best Payment App?
This time for our app of the week section, we chose one of the best mobile payment apps like PayPal. It is an online financial service which allows you to pay online anywhere and anytime.
PayPal
is known as one of the most secured payment platforms which is used by the people from across the globe.
Payment apps like PayPal, even allow you to transfer money from one of your registered bank accounts to another. With that, you can easily receive the money through this online payment app. More and more people are now moving towards the online payment to avoid getting infected from COVID 19.
The best thing about payment transfer apps like PayPal is you can easily send and receive the money from abroad too. It charges minimal for the abroad money transfer. Looking at its howling success, many businesses are investing in the financial sector by building a payment gateway app like PayPal.
"If it were a bank, PayPal would be the 21st largest bank in the US.``
How Does PayPal Work?
The main aim of the app like PayPal is to provide an easy way for users to make transactions across the globe. The working of the best apps like PayPal goes like you can either create a normal user account or you can sign up for a business account as per your requirements.
You can use PayPal for online or store shopping, sending or receiving money, paying bills and more. All you need to do here is link your debit card, credit card or bank account to PayPal in order to make the transactions. An app like PayPal never charges the extra fees for making a transaction while shopping and sending or receiving the money through PayPal balance or bank account.
The fees will be charged by PayPal when sending money abroad, using a seller account, or making a transaction through debit card or credit card. The major benefit of using an app like PayPal is flexibility, affordability and security.

How Secure Is The Online Payment App Like PayPal?
All the transaction which occurs under PayPal is on the web pages with help of the SSL (Secure Socket Layer) encryption. With that, the thing which makes PayPal the best mobile payment apps is the anti-fraud technology they have. The monitoring services at PayPal operate 24/7/365. The security of PayPal is one of the reasons for the wider acceptance around the globe.

Best Features of the App like PayPal
Just like every other payment app, PayPal also aims at providing the best in class experience to its users. Here are a few features by PayPal
Enter Your Email To Update With Latest App Of The Week
Our Best Payment App Resources