Clothes make the man.   –German proverb
The importance of (clean) clothes is a lot in this modern society. A person is judged by what he/she is wearing. So, people always need clean and attractive clothes. So if you are in business that provide (clean) clothes, you will never run out of trade.
Today people don't even have time to go to laundry centers, to stay there and wait until their clothes are washed and dried. People need something that diminishes their efforts to go to such laundry outlets. Here enters on-demand laundry app. With this kind of apps, the customers can set a pickup and drop location and time for the clothes and the employee of the on-demand laundry service will come to receive/give the laundry.
If you have decided to start a laundry business (Laundromat), you need some pre-venture knowledge to succeed in this on-demand laundry service business.
Let's begin with,
Researching Prerequisites
There are some important things to know before setting up a laundry business, like:
Does your city or town need another on-demand laundry service?
What does the existing laundry outlets lack which you can provide?
How much do these outlets earn on one individual service?
All these and many other questions should be satisfied before taking a plunge into setting up a laundry business. Visit your competitors' websites and read about their services and observe the customer reviews to get the correct picture.
Getting Started
Learn from your competitors. Search how companies like Washio, Cleanly and Rinse are prospering in this on-demand laundry service industry.
All these companies started their first branch in one or other metropolitan city like New York, Washington, etc. This gives them a lot of exposure towards their customers as their target customers are the one who do not have time to do their own laundry. So the idea that could be a complete failure in urban towns became a smashing success story in such metropolitan cities.
Washio shut down in the year 2016 due to heavy competition from its competitors Rinse, Flycleaners and Cleanly. But, Cleanly is one of the companies that is still standing strong and the reason for their long and successful survival is their thinking of first focusing on profitability rather than scalability. Cleanly has achieved this success by making slow and methodical expansion across America instead of selling bulk franchises.
Business Registration
You need to create a business entity. You will need to file articles of incorporation with the Secretary of State or Corporation Commissioner of your state. The incurring fee depends on which state you are starting your laundry business in and also the category of business you apply for. Typically start-up paperwork costs around $200 to $1000.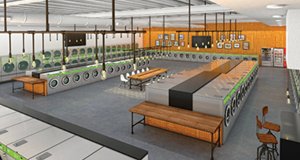 A Base Of Operation
You need a place where you will start your laundry business. The place should be enough to accommodate all the machines that you plan to use. In addition more space for storing bulks of clothes from the customers.
Business Model
There are many business models that companies like Washio and Cleanly have followed and achieved great heights in on-demand laundry service industry. Every plan that gives you good returns is a successful business plan. We will talk about some ideas to make your on-demand laundry business get better revenue.
Crowdsourcing
Any business needs more manpower to scale their business. Same is for on-demand laundry business. But, hiring more staff doesn't always guarantee that the business will boom. So it's better to Crowdsource your work to freelancers who will work for much less amount and will work according to their availability. Giving them bonuses for extra runs they make will give you loyal associates.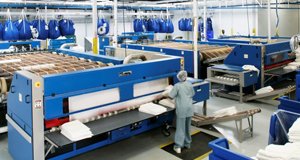 Digitizing
Any
on-demand app development services
needs to have a mobile app and website to get its customers. The telephonic bookings are not very feasible and friendly at these times. Before starting a laundry business you need to have a high-functioning, user-friendly on-demand laundry app. To make such an on-demand laundry app you need the best mobile app development company to handle your project.
The Cost To Start A Laundry Business
How much does it cost to start a laundry business with on-demand laundry app like Uber, Cleanly?
Well, the short answer would be around $200,000 to $400,000 and more as you grow bigger in size. Now let's get a detailed budgeting of setting up a laundry business.
Building a Laundromat will cost you more than an already existing one. If you choose to build your own Laundromat for somewhat 2,000 sq. foot space will cost between $200,000 to $500,000 including the machines (washing machines, dryers, etc.)

If you own a space and only need to buy machines, the top-load washing machines will cost you around $500-$700 each, while the front-loading machines will cost between $3,500 to $20,000 each, depending on the size of the machine. Dryers will cost you around $5,000 to $6,000 per dryer. All in all, to fully stock your Laundromat you would need $150,000 to $400,000.

An app like Uber For Laundry or On-Demand Laundry App Development is a must for this business and to do that you need to hire android app developers. The cost of building laundry app like uber depends on factors like what features you need in the app, how many platforms (Android, iPhone etc.) are you thinking to build it for and many others. Developing an on-demand laundry app will cost you around $10,000 to $25,000.
Conclusion
Man is searching for automation in all the walks of life, and the one who can provide this automation will have his money. You need to make your on-demand laundry app a full-circle loop which starts from picking up the dirty laundry to dropping off fresh ones.
Giving a complete service with a luxurious touch will help you win the hearts and money of your customers. And to achieve such feats you need to have manpower and technology walk hand-in-hand. If you are motivated to create your own Laundry and dry cleaning service app then get in touch with the best mobile app development company to fulfill your entrepreneurial dream.