The Best Cloud Application Development Company at Your Service
Get the best cloud application developers to build and launch your business' cloud structure
Our Advance
Cloud Development Services

Will Help Your Business
Excellent Webworld has helped several enterprises across 6 continents to adopt the cloud-first approach and achieve their business objectives.
We have worked with companies from different verticals to solve their technology barriers and solve real business risks with our personalized cloud computing services.
Our Cloud Adoption Strategies and Cloud Migration Roadmaps have helped countless young startups to large enterprise brands in becoming a cloud beneficiary from the ground up. From creation to deployment and further management, we provide end-to-end cloud services.
We have proficiency in working with all the leading cloud platforms like DigitalOcean, Amazon AWS, Microsoft Azure, Salesforce, Google Cloud Platform, IBM Cloud, Adobe. We have helped startups build cloud-native apps and maintain it remotely.
Your business can benefit from our full stack cloud app development services. Our extensive knowledge of front-end development, back-end development, and database management have helped us to successfully deliver cloud-based software and embedded solutions to all our clients.
Exclusive
Cloud Integration Services

for Your Business
Our cloud development services are versatile and infrastructure robust for your enterprise needs.
Our
Cloud Consulting Services

Will Upscale Your Business
For many enterprises and startups, the word cloud infrastructure and cloud development would sound complicated and expensive, but the truth is far better and promising.
Are you still pondering with the question "what is a cloud application development?". Clouds are remote servers that hold your business' complete or partial data (as per your choice) so that your company, as well as users, can access them from anywhere at any time.
As an enterprise thinking about cloud integrated services, you need a trusted guide to help you figure out which cloud platform to use, what type of cloud architecture to build your database on, and a million other things.
Excellent Webworld is the leading cloud application development company that can be the right guide for you. Whether your needs for cloud services is as SaaS, IaaS, or PaaS, we provide the best cloud hosting and cloud hybrid development services.
Our
Cloud Development

Services
Our cloud solutions are fully customizable and tailored to every enterprise's individual needs.
Automatic Software Updates
Quick Provision of Resources
Operational Flexibility
Scalability
Cost Savings
Data Security
Loss Prevention
Disaster Recovery
Geographical Reach
Ease of Deployment
We Have
Mastered
These
Technology Stack
We Have
Mastered
These
Technology Stack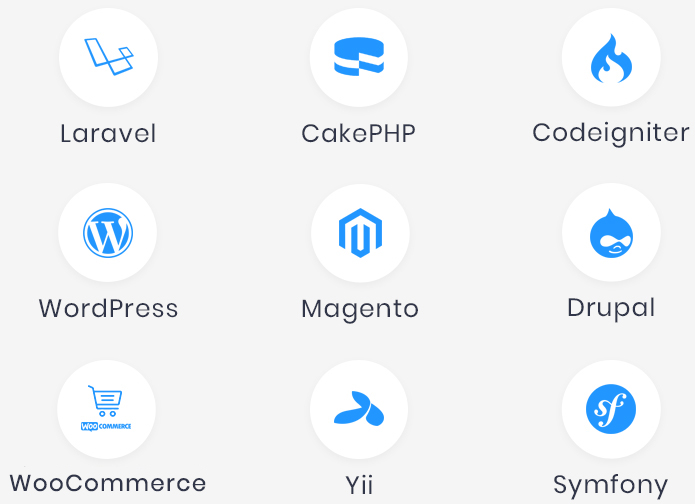 We Have
Mastered
These
Technology Stack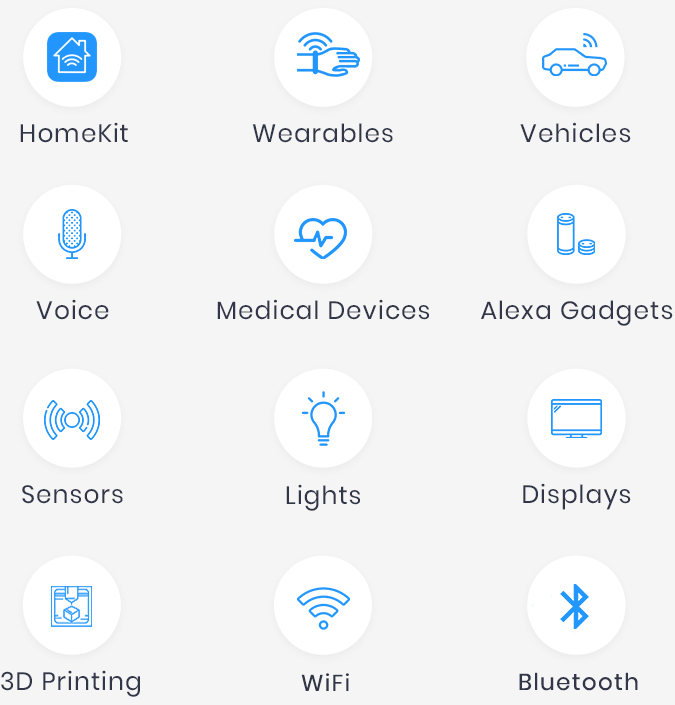 We Have
Mastered
These
Technology Stack
We Have
Mastered
These
Technology Stack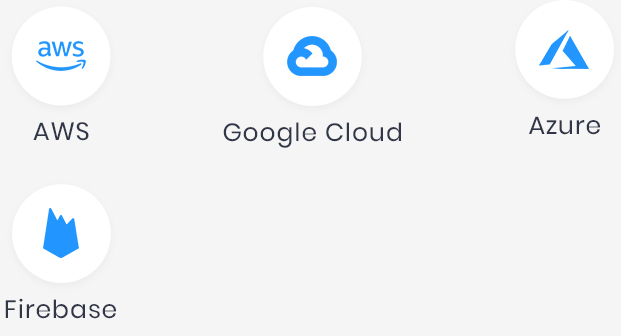 We Have
Mastered
These
Technology Stack
Our Advanced Technology Services for
Cloud Development
Software-as-a-Service (SaaS) Solutions
We have proved time after time our expertise in cloud-based application development through our Software-as-a-Service (SaaS) model for numerous clients.
Cloud Integration In IoT
Our proficient developers have completed several IoT based app projects and developed cloud computing environments for data storing, managing, & processing.
Voice Technology Integration with IoT
We have enabled app skills and commands for our client apps to increase users via voice-enabled devices like Amazon Alexa, Google Home, Apple HomePod.
Begin Your Success Journey in 3 Easy Steps
Quick Process to Enhance Your Digital Presence, RoI and Customer Base

SCHEDULE A CALL
Schedule your call with our industry expert to learn about the technology trends in your industry niche and win against the competition.
GET YOUR TEAM
Talk about your vision and expectations from the project and before your call ends you will have your own team of creative specialists.
START PROJECT
The development process will begin within hours of the final discussion and your project will kick start on the same day.
We feel proud to have always followed our company values perfectly for each project and every client. We promise to provide you with: