Why Go with Hiring Our
Dedicated Developers

?
Excellent Webworld
is one of the best software development company that has experienced and skillful developers for your needs.
So, if you are a technical consultant planning to set up a team of app programmers, then hiring dedicated developers is the best options. If you are a mobile app development company looking to outsource your projects; once again, Excellent Webworld is the answer.
We make sure that you don't get any overhead cost for your dream project.
Whether you are a start-up or mid-sized clients, We take care that you get the control of the selection of your team members and can prioritize their task to get the project delivered in time.
You can hire dedicated developers team in India on a Full-time, Part-time, and Hourly basis.
Top Resources in Our Network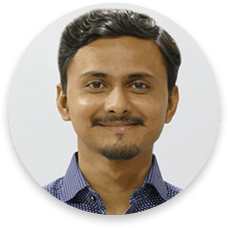 What Types Of
Resources You Can Hire?
Our years of experience & team of proficient developers allow us to provide you with a wide range of hiring services. We proffer you with the hiring models for all the latest mobile, web, cross-platform, front-end technologies.
Our Most Popular
Developer Hiring Models
We have a collective of 80+ developers across every major platform for web and app development. You can talk, test, and choose from them any number of programmers or hire entire dedicated developers team, as per your project requirement.
We assure you that our most elite coders and designers are well versed in every new tech update, development trends, and working styles.
Hire application developers for 8 hours/day.
Get a progress report of the project daily.
Communication: Skype, Email, Phone
Billing Monthly
Hire a developer for 4 hours/day.
You will be frequently updated about the progress in the project.
Communication: Skype, Email, Phone
Billing Monthly
Hire app developers for specific hours of a day.
Pay for the total hours in which the developer worked.
You will continuously be in the progress loop of the project.
Communication: Skype, Email, Phone
Billing Monthly
Agree on your condition when needed.
Working Hours 8 hours/day, 6 days/week
Communication Skype, Email, Phone
Billing Monthly
Frequently Asked Questions
Here are the answers to the most often asked questions by our clients while hiring developers for Full-Time, Part-Time or Hourly Basis.