Make your own Million Dollar App
If you are searching in Google "
I have an idea for an app
" or "
how to create a million dollar app
" then you will never get anything new, as Google will serve you only the app Ideas which have already been done before.
Every startup started as new app ideas, but the major question is: What are the great app ideas that didn't exist in 2018 or 2019 but will start in 2020.
Either You Can Be Patient And Work As The Process Given On The Blog Or You Can Settle For Less.
To Create the Next Million Dollar App you need a great App Idea for your Startup. And that idea won't come overnight it requires lots of research and brainstorming.
Here some of you will say that I have done a lot of research but still searching for answers to some questions.
What are some good web app ideas to make money?
How to make money from an app idea?
I have an app idea where do I start?
I have an app idea but no programming skills
What to do if you have a great app idea?
Where to sell app ideas?
How to sell an app idea to a company?
How to hire someone to make an app for you?
Who can make an app for me?
How can I get capital to start a business?
I Am Writing This Blog To Help You Learn How To Research And Discover The Best App Ideas For Your Business With A Series Of Steps To Follow. Learn How To Identify Your startup app Ideas in 2020.
Keep Reading And Grasp Everything You Can:
Niche app ideas for businesses
The most important step is selecting your niche mobile app business ideas 2020. This step will decide the entire journey of your app based business startup idea. Here are the things to keep in mind while selecting your innovative app ideas 2020 for a business niche:
Consider Future Perspective
Give The Priority To Your Hobbies And Interests
Have A Look At Existing Business Related To Your Niches
Work On Problems And Gaps Of The Existing Business
Check Out How You Can Transform Your Hobbies Into an App-Based Business Ideas.
How to brainstorm for an app idea?
The Most Important Step is to
Brainstorm on new app ideas
that haven't been made
, So, keeping in mind all the above-mentioned points, analyze what can be the best application solution to the problems which the people are facing. You can deliver solutions on such problems:
List out the solutions that can be provided to the problems
Try to convert these app solutions into business plans
Categorize these plans as per the profits and investments
List Out Top app ideas for business from these plans
Communicate With Experienced People
After brainstorming the top five application ideas for businesses which you think are the best for your startup business idea, go ahead and discuss it with the trustworthy and experienced persons.
Check who will be your competitors
Take advice from experienced entrepreneurs
Confirm Simple app Ideas
Who can create an app for me?
Now after selecting the innovative app idea for 2020, want to make an app and thinking about hiring someone to make an app or pay someone to make an app for you?. You need a
mobile app development company
which has an experience of working with your business niche app ideas 2020.
Here are the things to keep in mind while selecting the best startup app development company in 2020:
Look for the customer reviews and feedbacks
Check out their portfolio
Talk about the experience of the developers
Talk about the experience of the developers
Start Your Project As Soon As Possible
You need to keep the ball rolling instead of thinking about your project and idea. What if your competitor came up with a better feature before you? so keep in mind the following things:
Keep asking for the updates on the project process
Talk about the deadline for your app development project Ask the developers to go for multiple testing of the app
To make your app visible to your customers it is necessary to find the best ways to market an app. You can simply ask the mobile application marketing strategy with your app development company to help you with that. Here are a few things you should include in the right app marketing strategy:
Ask for a proper app store optimization
Go with an experienced SEO & Social media team
Go with an experienced SEO & Social media team
Strategize the pre-launch and post-launch activities
Start pre-launch activities at least 2 months before the launching of the app
Have Any Idea Of Startup App Development?
Here Are Few Niches You Can Opt For Your Mobile App Startup Idea Of 2020:
Innovative ideas for Augmented Reality Apps
Augmented Reality ideas 2018 are invading all the industries because of the interactivity it provides to its users. There are lots of AR Based Utility apps like AR Exchange rate converter, 360 augmented party, Car Brand Recognizer using AR, Enhanced guided-tours, AR for autism spectrum, 3D Databases apps, AR App for 3D advertising and where Apple ARKit, ARCore Plays important role.
Here are Augmented Reality business ideas 2019-20 :
AR Based eCommerce Mobile app (Shopping clothes online)
Healthy Food Checker using AR
AR for Education Apps
Augmented Reality for Construction
AR for moving and freight industry
AR for Sports Apps
AR for Painting Apps
AR Landscaping
AR for Building Maintenance
Have Any Idea Of AR App Development?
Voice Based & IoT Startup App Ideas 2020
With the popularity of voice-enabled technology like
Amazon Alexa
, Apple's Siri and Google's home pod several startups are opting for innovative ideas to integrate these technologies into daily lives.
Here are some examples:
Smart Home App
Smart office apps
Air quality control app
Smart building apps
Have Any Idea Of iot business startup?
Best Photo Video Editing Apps Ideas 2020
Great pictures and videos are a necessity for social media addicted generation today and video and 
photo editing apps
will be the right choice to provide great visual content.
Check out photo video app examples:
360 camera app
VSCO Cam
Afterlight
Live collage
Foodie
Have Any Idea Of Photo-editing App Development?
Mobile app for Elderly
Adults and seniors citizens need an easy solution for everything and this can be a great startup app idea 2020. You can develop an app which can deliver medicines, groceries or find directions easily.
Here are some great apps for elders:
Magnifying Glass With Light
To Pass The Time
Medication Management
Red Panic Button
Have Any Elderly Startup Idea of Mobile App?
Florist & delivery app
Flower delivery apps are already winning the on-demand app market, still, it needs a lot of improvisation and new trends. The apps are having still many bugs and you can create your own app by collaborating with your local flower vendors.
You can consider these apps for example:
Teleflora
FTD
ProFlowers
BloomThat
Have Any Idea Of Florist App Development?
Health/Fitness apps
Health and fitness Mobile apps
which help in achieving fitness goals and maintain better health are the need of this hour.
You can consider these fitness apps as your motivation: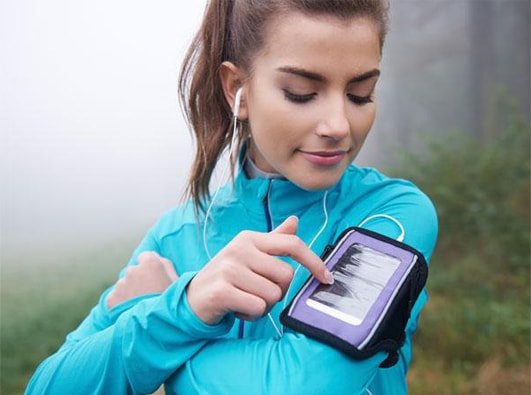 Daily Yoga
MyFitnessPal
Nike+ Training Club
Meditation Studio
Have Any Idea Of Healthcare App Development?
Concierge Service App ideas
As people are becoming busier in their day to day work, there are high chances that they will need a concierge to manage their tasks. And the fact is, it is the best time to have a startup with
concierge services business model
. As it is yet lacking behind in the terms of technology. Concierge Service market comes with high potential and low competition, hence you can hit the ground off in a short span of time.
Best examples of Concierge Service App ideas 2020 are:
Priscilla
Symphony
Alice
Conrad Concierge
GEO Location Based App Ideas 2020
Geolocation Apps
are the hottest mobile app development trend in 2020. GPS have opened new ways for location-based startup ideas to establish businesses which we haven't even dreamed before. The most popular categories of location-based startup ideas are smart parking apps, food delivery apps, and taxi booking apps.
Best examples of GPS based app ideas 2020 are:
Have Any Geolocation based Apps ideas in Mind?
On-Demand App ideas 2019 & 2020
With the rise of mobile solutions for each industry, on demand services Apps are also evolving. There are already a lot of
on demand app development services
are blooming with the introduction of mobile apps still there are certain services which are untouched.
Here are few examples of best on-demand apps:
On-Demand home services
Doctor OnDemand App
Travel booking app
Beauty Services At Home App
On-Demand T-Shirts Print Services Just Like Merch by Amazon
Looking for on-demand app development solutions?
Transport Rental App Ideas 2020
We could have added this to the on-demand apps section but we chose not to because the vastness of this industry deserves a unique section for itself. The transport industry is ever flourishing and with the advent of Self Drive Car Rental model, many families are choosing to rent such vehicles online using car rental apps.
Here are some best examples of car rental app:
Turo
Hertz
Getaround
Silvercar
Finalize your idea and then consult with the experts here.
Final Note: It Is Not Necessary To Have A Unique Idea Everytime, There Are Several Enterprises Which Worked On Some Popular Ideas And Win The Market. There Are Several Services Which Are Popular Only In Limited Parts Of The Globe, You Can Leverage Those Services For Your Local Area As Well.
Now it's your turn, tell us your idea and business niche and leave the rest to us. We have a team of specialists to handle each and every phase of converting your dream startup into a reality.
Let's connect
and get the ball rolling.
Google Trend Statistics for Most Trending App ideas in all over the world
Top Search on "App ideas" Country Wise
| Country | App ideas Searches |
| --- | --- |
| Philippines | 100 |
| South Africa | 96 |
| Australia | 91 |
| New Zealand | 88 |
| Canada | 83 |
| United Kingdom | 82 |
| United States | 81 |
| India | 68 |
| Ireland | 59 |
| Netherlands | 24 |
| Germany | 7 |
| Brazil | 4 |
Top Search in Mobile app ideas in 2019
| Search Term | Value |
| --- | --- |
| android app ideas | 100 |
| business ideas | 97 |
| mobile app ideas | 90 |
| app ideas 2018 | 71 |
| garden design app | 13 |
| Region | app ideas: (2/11/18 - 5/11/18) |
| --- | --- |
| New York | 100 |
| Georgia | 56 |
| Calinia | 56 |
| New Jersey | 56 |
| Massachusetts | 53 |
| Ohio | 52 |
| Illinois | 47 |
| Texas | 46 |
| Virginia | 43 |
| Florida | 40 |
| Pennsylvania | 39 |
Best app ideas in your city as per Google Trends
New York app ideas
New Jersey application ideas
Great application ideas Illinois
Montana city application ideas
Best app design ideas Utah
Best app startup ideas Vermont
Best App Startup Ideas Mississippi
ideas for mobile apps Florida
App Development ideas Washington
Georgia new application ideas
Top android app ideas Virginia
Best Local application Ideas
Best app startup ideas Alaska
Cool app Ideas Michigan
Pennsylvania
Cool app Ideas North Dakota
Popular ideas for new app Texas
Best ideas for apps Wisconsin
Calinia new application ideas
New application ideas Ohio
ideas for mobile apps Kansas
Best app idea Alabama
Best app design ideas Colorado
Massachusetts app startup ideas
Best app idea Nebraska
Best app development ideas Columbia
Top App ideas in Australia Regions
Top app ideas New South Wales
Great app ideas Australian Capital Territory
Great app ideas Queensland
Most Excellent App ideas Western Australia
Most Searchable App Development ideas in Australian Cities
App development ideas Sydney
App development ideas Nullagine
Simple app ideas Sarina
App development ideas Laverton
App development ideas Curra
App development ideas Baynton
Mobile app development ideas UK – As per Google Trend Search
App ideas England
App ideas Scotland
App ideas Northern Ireland
App ideas Wales
Citywide Google trend search for App ideas
App ideas in London
Great ideas Bathford
Great app ideas Brighton
Most popular app ideas Bolton
App development ideas Hounslow
Famous App ideas Swindon
App development ideas Burnham
App ideas Gateshead
Small business app ideas Bristol
App development ideas Norwich
Simple app ideas Nottingham
App ideas Southampton
Mobile App ideas Cambridge
New app ideas Ipswich
Simple app ideas Poole
App development ideas Croydon
Most popular app ideas Bournemouth
Most popular app development ideas in South Africa
Great app ideas Eastern Cape
Best app ideas Northern Cape
Best app ideas Mpumalanga
Simple app ideas Gauteng
Famous app ideas North West
Simple app ideas KwaZulu-Natal
Good app ideas Western Cape
Most popular app ideas Free State
Great app ideas Limpopo
Keep Reading and Share your idea with us and our expert mobile app developers & experts will help you to validate your web app ideas and
build an MVP app
version of your startup idea.
App Development Cost Estimation Of Excellent WebWorld