Why Choose Us For
iOS Development Company
Excellent Webworld is a full-service iOS app development firm providing services that encompass the end to end development cycle, from idea to distribution.
Our Skilled iOS developers are expert in both Swift & Objective-C development. They deliver top iOS apps using Swift with the combination of Objective-C and develop custom apple application and optimize apps.
Our Swift and Objective-C solution include comprehensive Design & Development life cycle Planning, robust server-side programming, graphics, driven UI/UX design, Compatibility maintenance, database management, App store deployment, Contentious integration, Unit testing, debugging, and other latest feature integration.
We prefer agile methodology to successfully complete the project for various iOS devices; including iPhone, iPad, Apple TV, and watch OS app development.
Get the best Program apps for messaging, Social media, Gaming, eCommerce, Digital media GPS-based services, and other arenas.
Get the Adroit iPhone App Development Services from Us
We all know the iPhone app market is lucrative and promises great revenue if invested in the development of iPhone apps. So, if you want to build an iPhone app for your business, you need an experienced iOS app development company to fulfill your needs and reach to the more users.
Our Apple iPhone application development services are helmed by the proficient developers who work with Apple and Mac's latest technologies.
We make sure you get the seamless project completion by adopting various methodologies. Our iPhone development team is rich with knowledge in the latest technology and tools like Swift, Objective-C CoreGraphics API, OpenGL ES, Cocoa touch Development, SQLite database, & Xcode 7 to make noteworthy iPhone apps.
iPhone Services

We Provide
iOS App integration
Native iPhone APP Development
Hybrid iPhone App Development
iOS App UX/UI Design
iPhone app Support 7 maintenance
AR app development
We Have
Mastered
These
Technology Stack
We Have
Mastered
These
Technology Stack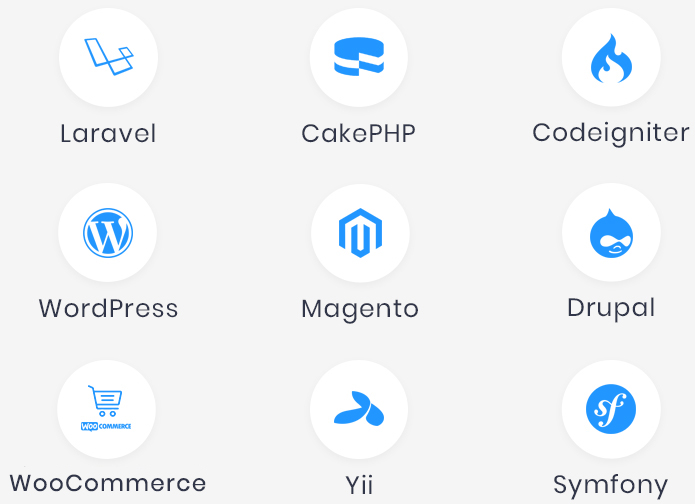 We Have
Mastered
These
Technology Stack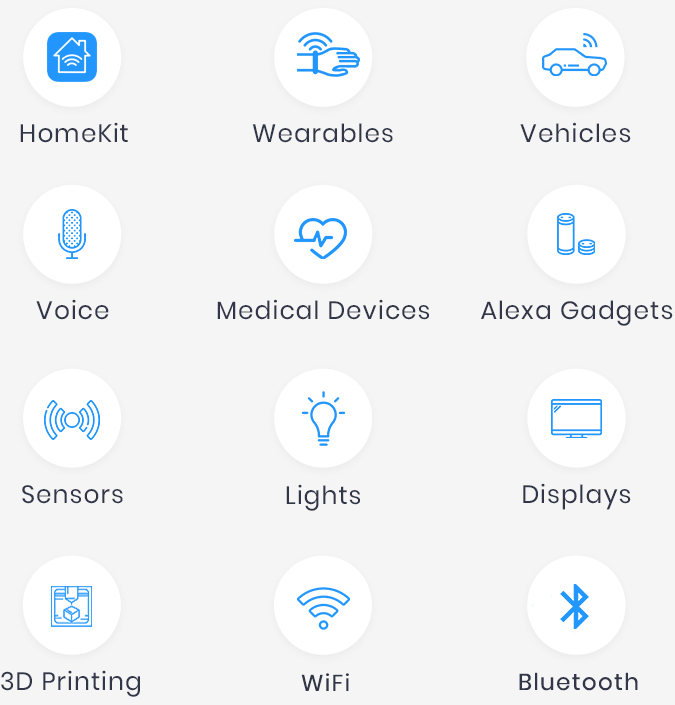 We Have
Mastered
These
Technology Stack
We Have
Mastered
These
Technology Stack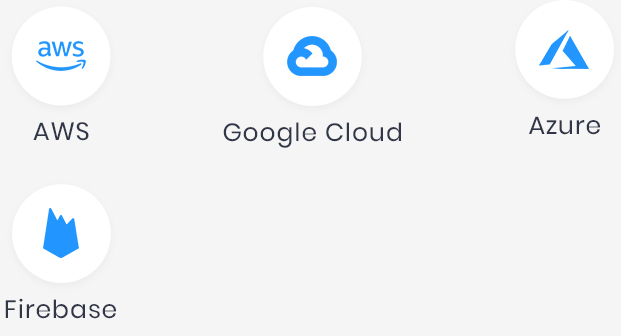 We Have
Mastered
These
Technology Stack
We all know how notebooks and desktops sales declined after the emergence of the tablets. Especially, the iPad has outmaneuvered every tablet in the market with its mobility and business use.
Whether you are looking forward to developing an iPad app to improve your service offerings or to ease out your business process or simply to earn from app downloads, we have the best team of iPad app developers to work with.
We are the pioneer in developing iPad applications used for education, business, finance, games, news, lifestyles, multimedia, travel, and various other categories. Additionally, our iPad enterprise app matches with your work process and lets you do multi-task like sales updates, handling documentation, hold meetings with the remote team through video.
iPad Development

Services
UI/UX design
iPad Native App Development
iPad Hybrid App Development
Widget Development
Integration
Consultation
Enterprise iOS Applications
Porting Your Web Applications
iPad Social Media Applications
Our
Apple Watch Development

Services
Apple Watch Web-based Apps
Apple Watch Financial Apps
Apple Watch Utility Apps
Native Watch App Development for WatchOS 4
Watch App Upgradation
Watch App MAM/MDM
Watch UI/UX Design & Development
Our Feet Into
Apple's Wearable App

Development
The speed at which the wearable industry is going we can predict the future of the Smartwatch technology.
According to statistics, Apple users reached upto 22 million last year, which made its market share at 50 percent.
Industries such as sports and health-care are also leveraging the benefits by developing Apple watch apps for a better outcome.
We at the Excellent Webworld have built a leading solution for every type of iOS devices, including Apple watch. We have expertise in building native apple watch apps.
Our assistance from design and development to delivery and into the app store makes us one of the leading iOS application development Company in India.
Apple tvOS Application

Development
Apple TV has changed the user experience and has changed how people connect with apps. Even Apple has given prominence to the Apple app store, specially designed for the Apple TV.
So to leverage the benefits of Apple's this move, start-ups and enterprises are planning to move their business apps to Apple TV app development. The apps are coming in a wide range of options including industries like e-commerce, music, lifestyle apps, and more. Travel hospitality, Heath and fitness tvOS apps are also being developed for better user experience.
Excellent Webworld cater to transform the ideas into concrete entities. We constantly working to upgrade ourselves first in the latest trends and technologies. Our expertise in XCode & tvOS SDK helps us to render you flawless tvOS apps.
Our
tvOS App Development

Services
New tvOS App Design
Converting Existing iOS apps to new tvOS Compatible for Apple TV
Custom Remote Control Development
We feel proud to have always followed our company values perfectly for each project and every client. We promise to provide you with: