How to start a small business has become a usual fact at the present time. Individuals or startups nowadays are like; I am having a startup business idea and I can start my own business or mobile app startup.
But what happens next? Damn! Drastically failed!
Yes, this is what actually happens with many of new startups and entrepreneurs these days.
What's the reason?
The New Small Business ideas, yes this is the main reason, before starting to work out on your best small business idea, you need to make sure that it is powerful and unique enough. Furthermore, it takes to research, smarts, and more importantly the startup expert advice to start a business.
Up next, is a requirement to ask certain questions to yourself like
Which are top new businesses to start?
how to start a business from scratch?
How much money do I need to start a business?
What should a successful startup business plan include?
How to set up a unique small business idea?
What types of resources are required to start a business?
Which are the most profitable small businesses in the world?
Forgetting these aspects can be a major reason for failure
Focusing on the overall scenario, we have decided to help the entrepreneurs and startups to build a plan for a successful startup business through our article chains. Our previous article was for
best app ideas for startup 2020
. In this article, we will be helping you with some more new
startup business ideas
which will enormously emerge in 2019, 2020 as well.
As per our study, several industries that have become an essential part of our everyday life are the huge source of small business startup ideas and can be best to start your own business in 2020.
Check out
15 Fastest growing Industries

to Start a Business in 2020
Home & Building Property Maintenance Business ideas
A financial information company,
Sageworks
concluded that from landscaping to cleaning and pest control businesses in maintenance industries serving to commercial buildings and residences have a 13% increase in sales in 2016. It is one of the
best real estate business ideas
trending in 2020.
Every Entrepreneur has a few questions in mind like how to start a property maintenance business or how to Start a Property Management Company & Business Plan? or how to start a cleaning business with No Money?
By starting a cleaning service business you can incorporate different cleaning services like pools, garages, commercial establishments, construction sites, homes, etc. You can also build your own cleaning service app since nowadays people are more likely to avail of different services through their smartphones.
You can also have your own On-Demand vacation rental mobile app or create your own vacation rental marketplace business that connects travelers and local hosts so that touristy can easily find you out and book the property. Consulting a real estate app development company would be a great idea before you kickstart your business.
Pet Care & Dog Walking Business ideas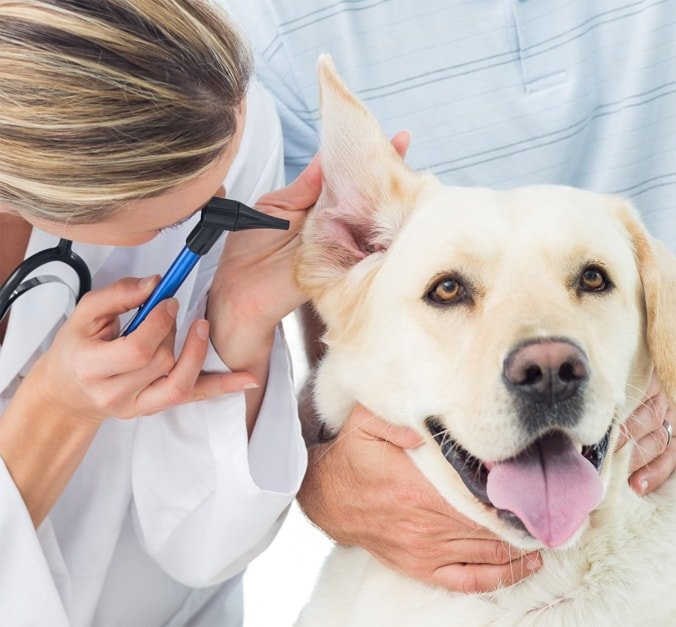 Whenever pet owners require being away from their town or home, they seek individuals and places to take care of their pets. Many people prefer to have safety and familiar surroundings of home for their pets, rather than an unfamiliar boarding environment.
If you love being with pets and Thinking about how to start a dog walking business, how to start a pet sitting business with no money and What are the steps to start a dog walking business? so this is the right time to start your own business today.
If you want to start your own successful pet care, grooming, sitting, walking, boarding, rescue business with less investment, you can also opt to create your own On-Demand Pet care business apps like Zingy, Swifto, and Wag for promoting your business and to obtain new clients.
Power & Renewable Energy Business ideas
Starting a renewable energy production business needs lower startup costs for businesses and enterprises while keeping the profit potential. Thus investing in wind or green and clean energy could be a superb plan for 2019, 2020.
Al Titone, deputy district director of the Small Business Administration's New York District Office says, "There's a lot of interest in green energy," "With the government putting money into it, that pretty much guarantees there's going to be more of a market for it in the future.
Since renewable energy startup ideas require significant capital, most of the renewable energy operations are supported by large companies, such as Pacific Power in the Northwest. Adopting the latest technologies such as mobility, software solutions, BI & big data, machine learning algorithms, sensors, and 
IoT solutions
 could take the renewable energy business or smart energy startups to next level.
Start a Marijuana/Cannabis Business
This is one of the best new business to start for on-demand delivery.
Doctors prescribe medical Marijuana for curing diseases like Muscle spasms caused by multiple sclerosis, Nausea from cancer chemotherapy and Seizure disorders and many more.
The medical benefits of Marijuana are what makes it popular among the people and thus more states are passing laws that permit people to exploit medical marijuana. Thereby the number of medical marijuana business are also increasing.
According to ArcView Market Research, legal marijuana sales must be more than double by 2020 and shift from $7.4 billion in sales in 2016 to $20.6 billion in 2020. Considering this growth forecast it is clear that start a marijuana business, Start a Marijuana Delivery Service or starting a medical marijuana dispensary in Michigan, Massachusetts, California, Florida, Arizona, Washington state, Chicago, Oregon, Illinois could be profitable in the near future.
You can get into a Medical Marijuana business by acquiring certain legal rights of selling or growing Medical Marijuana. Further, you can also build a website for your business and Sell Online and Nowadays Cannabis Delivery Business is trending by developing On-Demand Cannabis / Marijuana Delivery app or make an app like Uber for Weed.
Biotechnology Industry Business Ideas
Biotechnology is one of the fastest growing industries since it has been helping to develop the quality of health and life in the world for years. Governments have started to pump funds into this industry for encouraging more entrepreneurs to invest in it, thereby more life-changing innovations and discoveries can be made.
If you are a science devotee then this is a must-have field for starting a new business. There are several ideas in the biotechnology industry for startups such as Food Processing, Hybrid Seeds, Specialty Medicine Manufacturing, Biodiesel production, Biotechnology training school, Water conservation, Waste processing and Build your own professional Mobile App as a Biotechnology consultant and start a new business.
Fishing Industry Business ideas
Aquaculture is the new emerging startup in fishing industry which will considerably spread all over the world in upcoming years. According to AgFunder research, startups in aquaculture and food safety technology raised $193 million in 2016, a 271% growth on the $52 million raised in both 2014 and 2015.
According to the Food and Agriculture Organization (FAO), people are eating double the amount of fish they were eating in the 1960s, and it is a result of a large fish supply from fish farms like aquaculture.
Additionally, there are some other key areas in the fishing industry that many startups are addressing, like food safety, traceability, operational productivity, and environmental sustainability. Many investors are turning their hands to invest in the fishing industry by building their own fishing industry website and adopting IoT connectivity and mobility solutions.
Supermarket Startup ideas
The Ethnic Supermarkets industry is comprised of retailers selling culturally diverse food for consumption at home. The growing Hispanic and Asian populations in the United States are the main reason to drive demand for the industry's products; together both significantly contribute to the increased industry sales.
if you are looking for most profitable business in the world then this can be your venture.
Over the next five years, the industry is going to boost up more. Predictions of the barriers for new startups are somehow low, thus it's the best chance for new entrepreneurs for starting a business in the ethnic market in 2020 with Smart mobile app solutions and eCommerce Development Solutions so the user easy order and get their products.
Street Food Business ideas
Over the past five years
, the Street food industry has gained immense success due to increased consumer demand for unique food products.
Such unique foods demand from metropolitan areas will sustain demand for the industry. In certain downtown areas, such Street vendors are the lifeblood of people. Many Street Vendors also run a seasonal business in which they switch the selling products as per seasonal demands.
With fewer resources, you can implement these startup business ideas and can definitely make a good business. Starting a Street food business has one big advantage that is easy to switch business with fewer losses and recommended Small Business Ideas for Entrepreneurs.
Wine Business Startup Ideas
Winery industry will continue to gain profit from an increasing number of consumers, mostly among the millennial generation, who prefer domestic wine. Also, the US wine region is becoming even more prominent internationally.
So what are the best businesses you can start in the wine industry like Wine shop or bar, Vineyard, Wine Exporter & collector, Wine bottle recycling, Wine Manufacturer, Luxury wine maker or Build your own wine selling portal or On Demand Wine delivery Startup App?
Focusing on this increasing demand for the wine you can also get into winery business by deploying new strategies like e-commerce portal and Winery
Point of Sale (POS) Software
for winery production.
SEE ALSO : Check out the Success Story of Cloud Based PoS System
Elderly Health care Business ideas
As per Bureau of Labor Statistics,
Healthcare industries
suppose to have the highest percentage that is up to
60% of employment by 2024
. This increase in employment directs to the growth of health care services as well.
Since the baby boomers which are a large segment of the population are growing elderly, the healthcare services have been increased for elderly up to a great extent. Thus, Investing in elderly health care services will be the best small business to start.
According to the Census Bureau, the American population of age 65 and older will double by 2050 and more than two-thirds of that population will likely require long-term care.
If you don't have enough skills to start an elderly healthcare business or starting a senior home care business, you can also build an app for employing staff for different needs of elderly health care services.
Vacation Rental Business ideas
A holiday or vacation rental is the renting out of a furnished house, apartment or professionally managed resort on a temporary basis to tourists as an alternative to a hotel.
If you own multiple real-estate properties, then this is a precise vacation rental business ideas for you.  You can start your own business by preparing your property ready to rent, later you will need advertising your rentals so as to attract the tourist.
You can also have your own On-Demand vacation rental mobile app or create your own vacation rental marketplace business that connects travelers and local hosts so that touristy can easily find you out and book the property.
This is one of the best business ideas to make money. You can implement with a simple mobile app for car wash. For Starting a Car Wash business you will require enough space for cars parking and a steady source of water supply.
The best part about this
best startup idea
is, you can further extend the business for car repairing and selling auto parts. With less capital, easy businesses to start and make good money.
SEE ALSO: Complete Automotive Management Solutions
Waste Disposal / Removal Business ideas
Pollution is much-talked subject at present. Since the waste is dramatically increasing as compare to its disposal, it is contributing to increasing pollution. Thus waste collection is much-needed service and starting such a business is actually profitable from many aspects.
By starting a waste collection business you can either dispose the waste or can reuse it for many purposes which will double benefit you. You can also build waste-to-wealth business directly and support your business you can have a mobile app where you can easily track everything.
Digital Medical Startups ideas
Building mobile apps for distinct medical services like doctor consultations, physiotherapy, medical prescriptions, and nursing, eldercare, and lab tests is a new mushrooming startup idea in 2018.
Whether it is addressing to healthcare service providers or a consumer, the mobile and Internet technologies are serving as a digital means of curing in each aspect.
According to venture capital database CBinsights, Globally, digital health startups attracted $5.8 billion in funding in 2015.
It will also allow an online pharmacist to provide prescription medicines and other healthcare products to the consumers.
The best way for starting a digital healthcare business is building a cloud-based healthcare system or SaaS solutions for clinic chains that will serve as an online and on Demand mobile app for doctor consultation platform to connect to healthcare specialists from diverse fields including Ayurveda and homeopathy.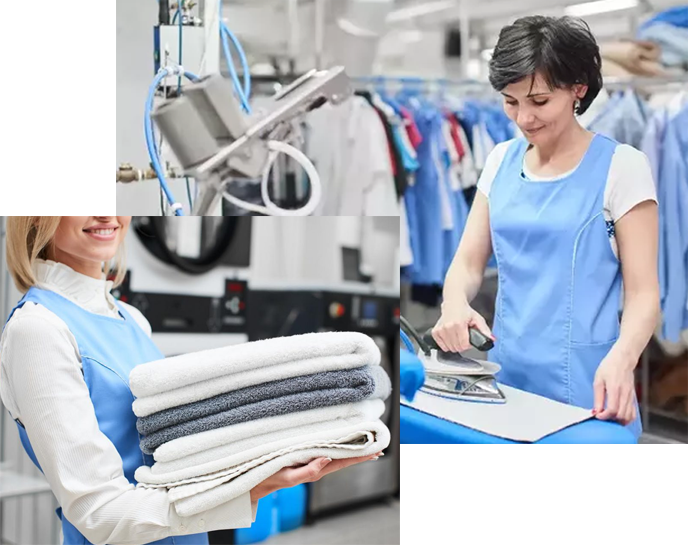 Though the world has adopted digital equipment for each and every daily chorus, many are still utilizing traditional ways. Similarly, a lot of people prefer laundry to wash out their clothes.
You can also develop your own laundry business mobile app that will have a great impact on your revenue.
This belongs to the category of starting a small business from home ideas.
By starting your own laundry business from home you can give some extra services. The services like home delivery of washed and ironed clothes can help you to gain huge profits.
App Development Cost Estimation Of Excellent WebWorld
These emerging industries can be well considered for establishing a new startup and investing in one of these industries will be a viable idea.
Integrating latest technology solutions
in your business functionalities can help you to get a distinct place in the market.
If you are looking for a few good ideas to start a small business then you can add multiple on-demand businesses as well. This can reduce the cost of starting the business. as you don't have to build multiple apps, you can add different services in one app.
Do you think a mobile app or Website development solutions can be beneficial to you?  If yes, then Let's Get in Touch.
Hope you have got something here; at least you will be having a rough idea of your startup, then what will be your next step?